Update: Drupal 10 Global Porting Day
The first Drupal 10 Global Porting Day was held on 28th July 2022. This event organized by Kristen Pol and Surabhi Gokte was a 30 hour global event focused on porting Drupal 9 projects so that they are compatible with Drupal 10.
On the  #d10readiness slack channel during the Drupal 10 Readiness meeting, Kristen said that there were a total of 153 issues from which 9 are closed, 18 fixed, 7 are RTBC, 78 need review, 12 need work and 29 are active.
You can check the progress in the ContribKanban dashboard.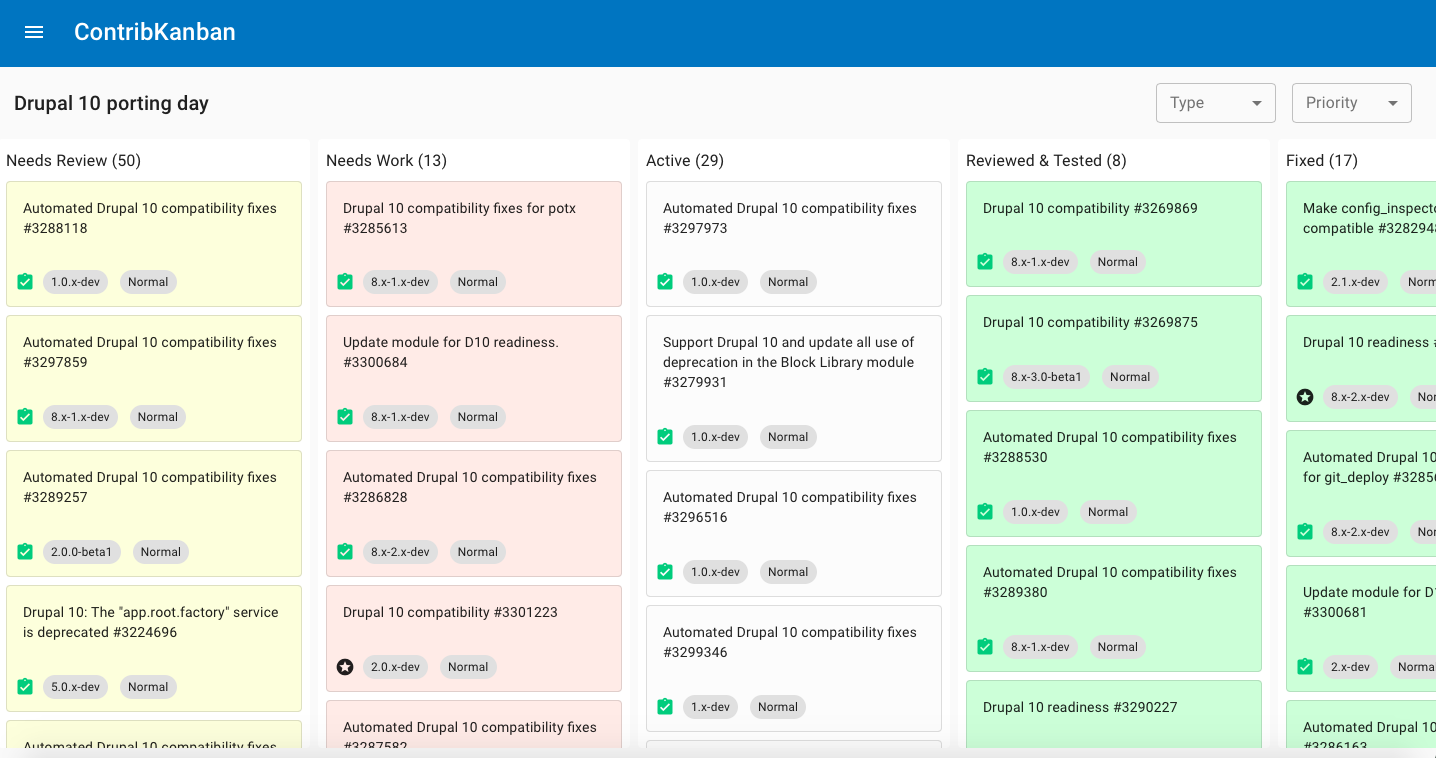 Drupal Contributions Open Social platform was used during this event. There were multiple mentors assigned through the 30 hours to help in case someone needed guidance. The event was a success with many contributors taking part in the event updating modules, working on patches and helping in every possible way. 
The Drupal 10 release date is fast approaching; are you ready for Drupal 10?
Source:
#d10readiness Slack Channel
Stories on Related People