European Bioinformatics Institute
Summary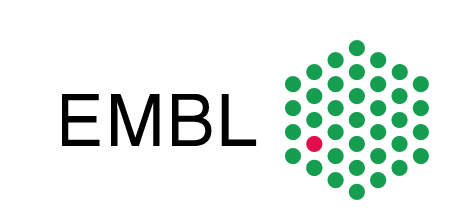 At EMBL's European Bioinformatics Institute (EMBL-EBI), we help scientists realise the potential of big data in biology, exploiting complex information to make discoveries that benefit humankind.

www.ebi.ac.uk
Who we are

EMBL-EBI is international, innovative and interdisciplinary, and a champion of open data in the life sciences.

We are part of the European Molecular Biology Laboratory (EMBL), an intergovernmental research organisation funded by over 20 member states, prospect and associate member states.

We are situated on the Wellcome Genome Campus near Cambridge, UK, one of the world's largest concentrations of scientific and technical expertise in genomics.

Our Story

In 1980, the EMBL Nucleotide Sequence Data Library (now part of the European Nucleotide Archive) was established in EMBL Heidelberg, with the goal of creating a central database of DNA sequences. 

What began as a modest task of abstracting information from scientific literature soon grew into a major database activity, with researchers submitting their data directly and an ever-increasing demand for highly-skilled informaticians to manage it all.

High-profile genome projects brought more attention to the initiative, and the commercial sector began to see the relevance of public data.

EMBL-EBI established in the UK

In 1992, the EMBL Council voted to establish EMBL's European Bioinformatics Institute (EMBL-EBI) on the Wellcome Genome Campus in Hinxton, UK, where it would be in close proximity to the major sequencing efforts at the Wellcome Sanger Institute.

The transition of two major bioinformatics services from Heidelberg to Hinxton began in 1992 and in September 1994, EMBL-EBI was firmly established in the UK.

The European Nucleotide Archive and the protein sequence resource UniProt (then known as Swiss-Prot–TrEMBL) were the original EMBL-EBI databases. Since then, EMBL-EBI has played a major part in the bioinformatics revolution.

We now provide the world's most comprehensive range of molecular databases and offer an extensive training programme. Our basic research programme has grown substantially, and remains closely tied with the evolution of our resources.

Bioinformatics today

Data at EMBL-EBI spans genomics, proteins, expression, small molecules, protein structures, systems, ontologies and scientific literature.

Researchers today depend on access to large data sets spanning different data types.

Life-science experiments are generating a flood of data every day, which is good news for researchers but poses practical challenges. The amount of data produced is doubling twice as quickly as computer storage and processing power, and this rate is increasing.

Bioinformatics makes it possible to collect, store and add value to these data so that researchers in many fields can retrieve and analyse them efficiently. EMBL-EBI is one of very few places in the world that has the capacity and expertise to fulfil this important task.